Just as the title says. The time is finally here! The official release launch of the novel Seed Me will be at Happy Harbor Comics with a live reading of some of the chapters.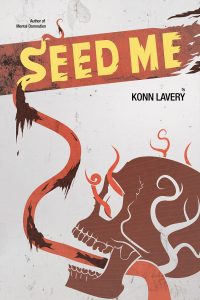 With this being announced, there will be some additional exciting news to be shared related to Seed Me in the coming weeks. For now, mark your calendars and come celebrate the launch of this new horror novel!
When?
August 17th.
Signing is from 5pm to 8pm.
Live reading is at 6pm, be sure to arrive a little earlier!